Tips for Affording the Perfect Engagement Ring from the Experts at Beard's Diamonds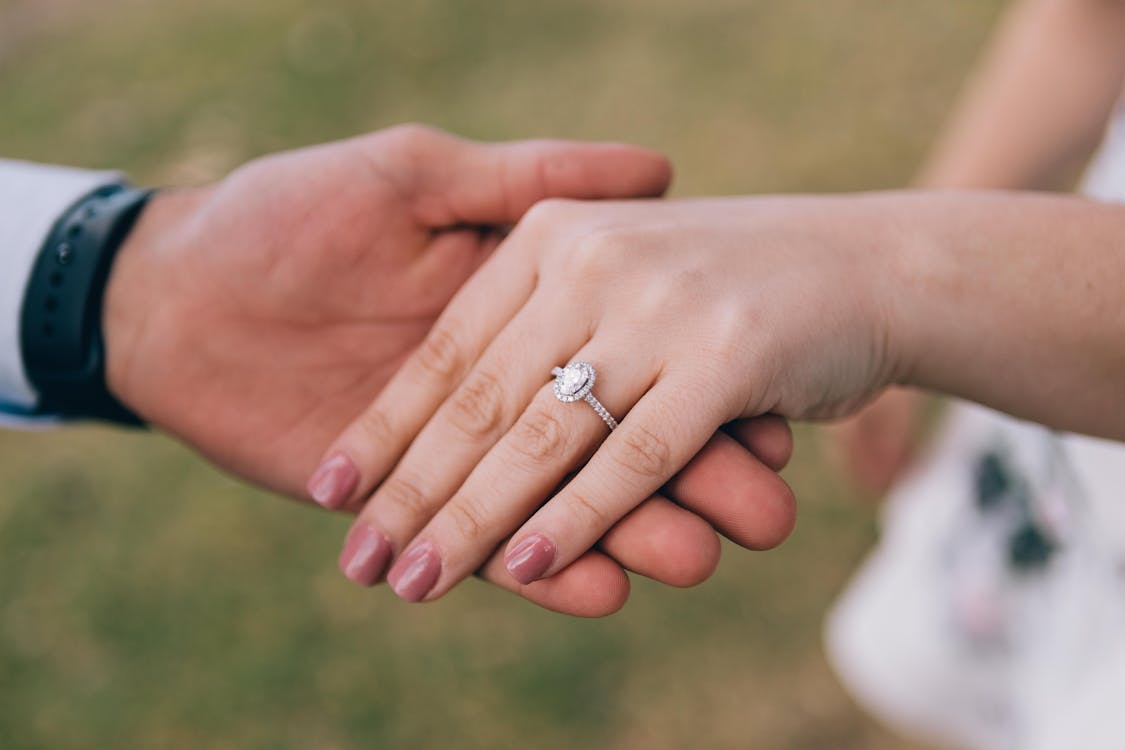 Becoming engaged is one of the most exciting times in a couple's lives. Shopping for the perfect engagement ring to represent your eternal love for each other can be both exciting and challenging. Finding a ring that's both affordable and beautiful is not always easy. Beard's Diamonds wants to help you find the best of both worlds. 
We want to share our tips for finding stunning engagement rings at affordable prices. Additionally, we have put together a list of our top five preset engagement rings that will delight any loved one without breaking the bank.
Consider More Affordable Diamond Shapes
The shape of the diamond is an important consideration when choosing an affordable engagement ring. Lower the price tag by selecting one of the less expensive diamond cuts, like Asscher or Emerald cuts, which are square and rectangular in shape. Conversely, round, pear and oval-shaped diamonds are more expensive simply because more wastage occurs during the cutting process.
If your special someone does not have their heart set on one particular shape, select a less expensive cut, they are just as beautiful!
Know the Best Time of Year to Shop 
Another tip for affording the perfect engagement ring is to shop during the slow season. Typically, engagement ring sales drop in September and October, meaning that retailers often offer reduced prices in an attempt to draw in customers. 
Many retailers also offer sales around Black Friday, Christmas, New Year's, and Valentine's Day. Love is patient and couples who wait for the best time of year to shop will be sure to find the affordable engagement ring of their dreams.
Choose One of Beard's Diamonds Preset Engagement Rings
Buying a preset engagement ring can help narrow down the search for a high-quality, affordable engagement ring. Here at Beard's Diamonds, we carry the largest inventory of preset diamond engagement rings including Sylvie, Gabriel & Co, Tacori, Verragio, and Noam Carver.  
After 40 years in business, it's still our goal to offer the largest selection of quality diamond jewelry at the best prices in Jacksonville, guaranteed! As the owners, we can make that promise because we're on the floor helping you with your purchase. We have no corporate responsibility when setting the price.
The chain stores can't touch our prices, they just can't.
Beard's Diamonds Top Picks for Affordable Engagement Rings
Verragio – Parisian 
This 14K rose and white gold Parisian-inspired engagement ring is timelessly appealing. It features antique beading, twisting diamond bands, and gold wraps that are sure to flatter any finger.
Sylvie Classic Cushion Halo Engagement Ring – Vivian 
Celebrate everlasting love with this eye-catching 14K engagement ring featuring a cushion round-cut diamond surrounded by a halo of glittering diamonds. 
Noam Carver – Halo Engagement Ring 
Showcase a beautiful love story with this elegant 14K rose gold engagement ring. This exquisite ring has a classic feel with modern features that is sure to stand out on any bride's finger. 
Tacori – Coastal Crescent
This simple, yet elegant 14K white gold engagement ring is beautiful in its simplicity. Its sleek crescent inner face perfectly cradles this ring's sparkling princess cut diamond.
Sylvie Classic Engagement Ring – Celeste
This 14K engagement ring will be sure to spark joy with its shimmering row of diamonds cascading out from a dazzling carat center. 
Feeling ready to finally propose? Come explore our most popular affordable preset engagement rings here on our website or visit our remarkable showroom located at the Saint Johns Town Center in Jacksonville, Florida.